10 fun ways to get involved in 2020

At Pancreatic Cancer Scotland, our mission is to make the 2020's a decade of change for pancreatic cancer. We need your help. That's why we've created this list of 10 fun ways to get involved in 2020… Well, 9 fun ways, 1 scary one!
Contact our team any time via connect@pancanscot.org or call on 0141 213 8135
Pan Can Clan activities in 2020:
1. Organise your own fundraising event.

We're continually amazed by the energy, creativity and ideas of our supporters. Ladies lunches, glamorous dinners, discos, ceilidhs, bake sales, coffee mornings, climbing mountains, football tournaments, the list is endless!
Big or small, every event raises much needed funds and awareness to help us change the numbers.
Got an idea?
We can't wait to hear it. Please get in touch.
2. The Kiltwalk
Join in at any of the four Kiltwalks across Scotland in 2020, with distances to suit everyone. Plus, for every £1 raised for Pancreatic Cancer Scotland the Sir Tom Hunter Foundation will generously add another 40p! So, if you raise £200 it instantly becomes £280.
Locations & Distances
Glasgow, Sunday 26th April 2020
Aberdeen, Sunday 7th June 2020
Dundee, Sunday 16th August 2020
Edinburgh, Sunday 13th September 2020
Mighty Stride (23-miles). Big Stroll (15-miles). Wee Wander (6-miles).
Find more details at: https://www.thekiltwalk.co.uk/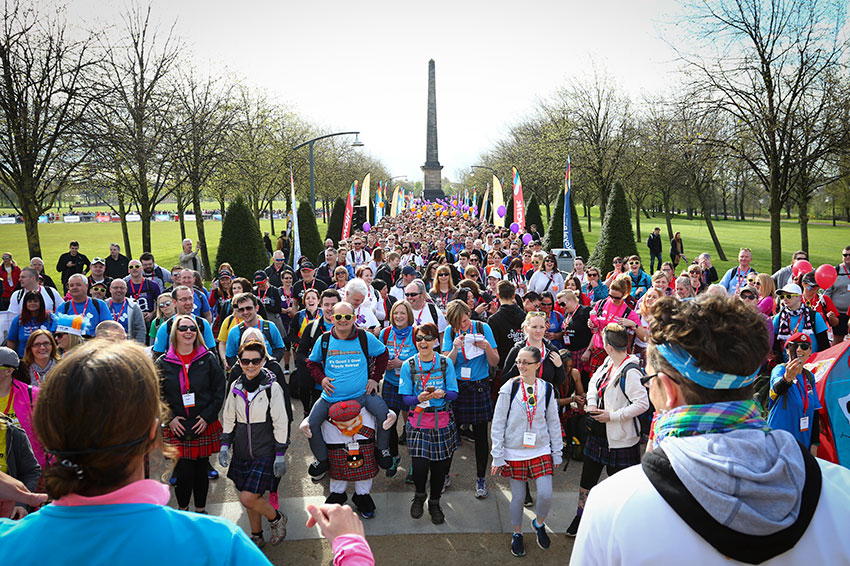 3. Facebook fundraising
Facebook makes it very easy to fundraise. You can create a birthday fundraiser or a fundraiser on a specific date. All you need to do is:
Click raise money for a non-profit
Select Pancreatic Cancer Scotland as your charity.
Complete the necessary sections
Write a short story about why you would like to raise money for Pancreatic Cancer Scotland. Or, if you don't feel comfortable sharing your story, you can simply say this is a cause you would like to support.
Choose a cover photo
Click 'Create' and you are good to go!
4. Run
There is no shortage of running events across Scotland in 2020. From local park runs and 10k runs, to big-name events like the Edinburgh Marathon Festival, the Loch Ness Marathon and the Great Scottish Run in Glasgow.
We would be delighted if you would run for Pancreatic Cancer Scotland and can ensure you have a t-shirt or running vest for the occasion.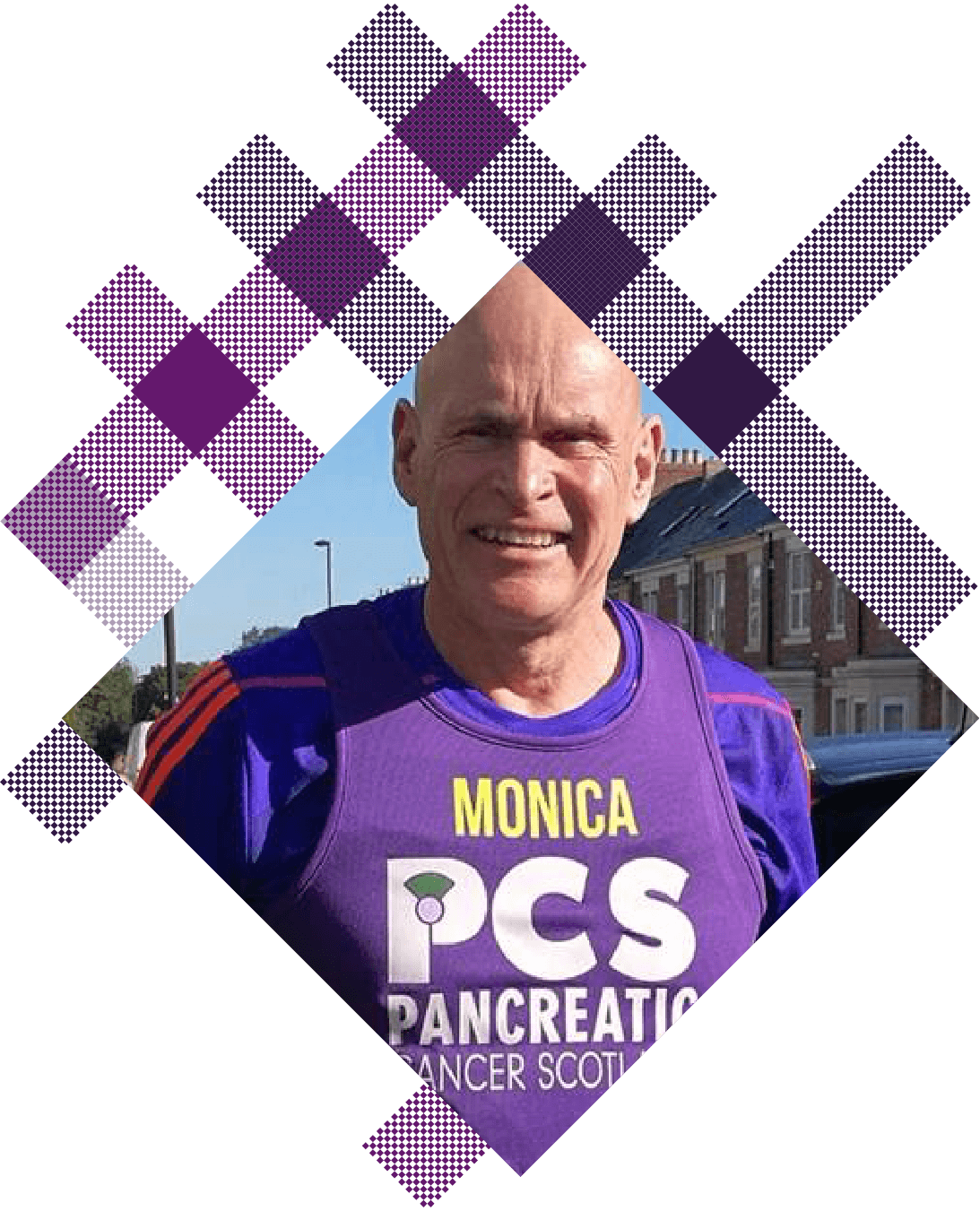 5. Workplace fundraising 
Does your company choose an annual charity partner? Or do you have regular dress-down days, awareness days, coffee mornings or bake sales? Maybe your office enters a team in races or events each year?
If not, why not get your colleagues together and give it a go? It's great fun and we would be thrilled to discuss opportunities for your company to help us change the numbers on Pancreatic Cancer.
6. School, Club, Church or Association fundraising
Could your school, club, church or association help kick start a decade of change by doing something for Pancreatic Cancer Scotland in 2020? Dress in purple, hold a collection, have a week where the fee for your class or club is donated to the cause.
No gesture is too small. They all add up to help a make big difference. Please don't hesitate to get in touch to chat through some ideas.
7. Go Purple!
Purple is the colour associated around the world by the pancreatic cancer community. Dye your hair, wear purple for a month, have a purple cake sale, play with a purple ball in your sport of choice, or see if you can come up with a brand new idea. We would love to hear from you.
Going Purple can be tied into almost any other activity and we'll help supply merchandise.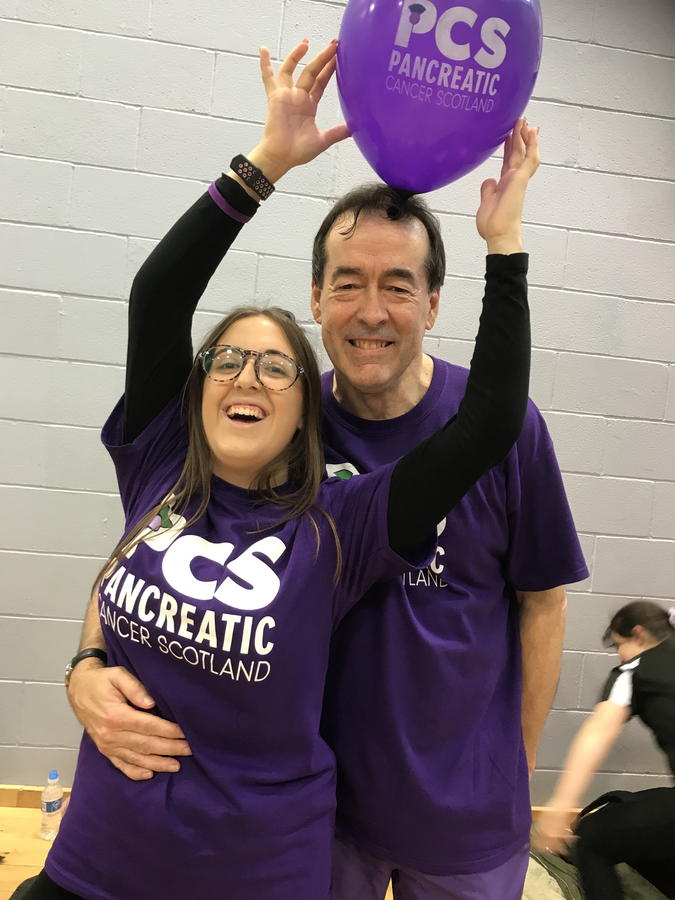 8. Skydives
Raise your pulse while raising awareness. Whether you're a natural daredevil or you want to push your boundaries, sky diving makes a big statement.
Interested? Strathallan Skydive Centre will let you jump for £240. Learn more at: https://skydivestrathallan.co.uk/ and please get in touch.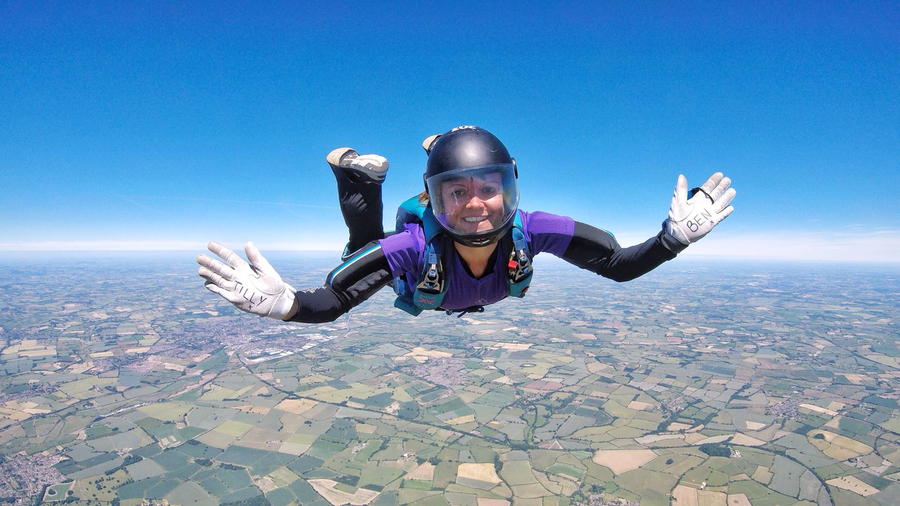 9. Hold a collection
It may sound a little old fashioned in the era of contactless but holding a collection at your local supermarket is still an incredible way to raise funds AND awareness.
Most supermarkets allow collections and the big superstores can often see people raising £1,000 (and more) from a day.
Most stores allow you to request a collection in person. If you need any further assistance then please give us a call.
If you do book a day (or weekend) at your store, please get in touch and we'll help supply buckets and t-shirts.
10. Pancreatic Cancer Awareness month
We want to raise awareness every day, week, and month. However, November is Pancreatic Cancer Awareness Month, with charities and communities around the world joining forces to raise awareness about all the efforts being made to change the numbers on pancreatic cancer. Here are some ways to get involved:
Sharing our social media posts on Facebook, Twitter, and Instagram.
Tell your story
Create a Facebook fundraiser
Arranging an event
Getting a local landmark to light up purple
Light up your own home purple
Do anything you can think of.
With all the added focus, Pancreatic Cancer Awareness Month is the perfect time to get involved and start raising awareness for our goal for a decade of change in the 2020's.
This year World Pancreatic Cancer Day is Thursday 19th November 2020.
To join in during Pancreatic Cancer Awareness Month, at any event above, or even with a new idea we have not listed here, please get in touch with our friendly team. They will be happy to help you get involved with our Pan Can Clan.
#AsAClanWeCan